Overview
7 months ago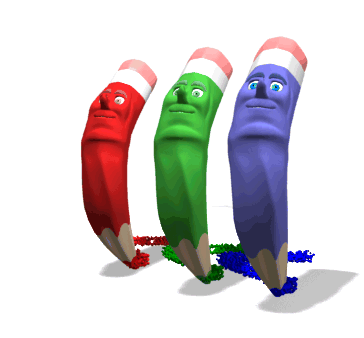 Visual Arts Program
Art is everywhere! Some things in the world are man-made
and other things we see are natural.Art can be man-made or
natural.This year our Art classes will focus on the elements
of art and principles of design that can be found in nature,
famous artwork,and objects created by human beings.We will
create many pieces of artwork that focus on these criteria.
Rules and Procedures
Art Rules:
1.Ready
2.Respectful
3.Responsible
Consequences:
1.Warning
2.Chill-Out Chair
3.Behavior Notice
4.Parent Phone Call
5.Principal Referral
Rewards:
1.Verbal Praise
2.Awesome Artist*
3.Famous Art Stamp
4.Student Photographs
*Awesome Artist -At the end of each art
class,I will choose at least one student who "modeled"
excellent behavior and practiced good
craftsmanship.The chosen student will get to choose a
famous artist stamp,line up first,and bring a
photograph from home of himself/herself to
hang on the Awesome Artist board.Each student
has a chance to be chosen throught the year.
Where in the World Have Been?
Have you been to an Art Museum lately?Mrs. Taylor,would
love to have a photograph of your child in an art
museum to display in her art room.Please label the
photograph with your child's name and the museum
you were visiting and where it is located.
Box Tops For Education
Are you saving box tops?????You can help raise money for the
Art Program by saving your box tops labels from many grocery
products such as: Cheerios,Nature Valley products,Old El Paso
products,Fruit Gushers snacks,Pillsbury pasteries and many
other products.All you have to do is cut the labels out and send
them to school with your child.For more information on what
products carry this label,please go to:
Save time and energy by shopping online and earn cash for our art program,too!Start every online shopping trip at the Box Tops for Education Marketplace.Our art program will receive a donation of up to 8 % back on every qualifying purchase,up yo $20,000 per year-at no additional cost to you.
We appreciate all your support!Thanks!
Upcoming Art Shows & Events
In The Spotlight-March
Ninety Six Elementary Art Show-May
Ninety Six Visitor's Center-Spring
Artsonia Displays-All Year
Fun Art Links To Visit
Explore Elements and Principles of Design
Check out The Collage Machine!
For More Games.........
hhtp://www.knowitall.org/artopia/
Building Home Arts and Crafts for Kids